Simon Falk 
Started in Optics in 1989 as a dispensing Optician , graduating in Optometry in 1993. Owner and director of Simon Falk Eyecare in Oakwood, Leeds. Within Optics my interests are in Contact lenses, Refractive surgery and Sports Vision.
Within the LOC, I am particularly motivated to promote the profession of Optometry, seek greater use of our services within Primary Care for  meaningful professional fees.
Outside of work keen on all sports and the odd glass of vino!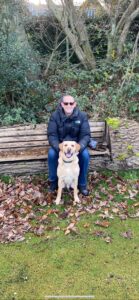 Liz Locke
I qualified in Optometry from Bradford university in 1991.  My Pre Reg post was in hospital practice after which, I then moved into private practice, first in Liverpool before moving to Leeds in 1998.  I have worked for Specsavers, Crossgates since then in the roles of optometrist, Clinical Manager and currently Clinical Director.  I have been involved with the LOC for many years – children's vision initiative, CET events, representation within steering groups and co chair from 2020.  I love the engagement with local contractors and performers.  At home, I'm married and a mum to twin boys and I enjoy baking for my family, colleagues and friends  – my Scottish recipe shortbread is infamous!
Caroline Clark
I studied at Aston University and attained a first class degree qualifying in 1990.
I started with and am currently still with Boots working as a Locum.
I have been a GOC panel member since July 2019 and LOC treasurer for 9 years. My work with the GOC is mainly associated with Education and CET.
I represent Yorkshire & Humber area LOCs at NHS England's Performance Advisory Group.
I have 3 grown up children, 2 dogs, like curry, Christmas and dog walks.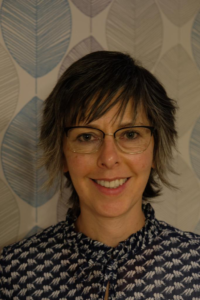 Maryna Hura
I have worked for Boots Opticians since 2003 and qualified as a Dispensing Optician in 2008. I joined the Ophthalmic Dispensing team at Bradford College in 2008 and completed PGCE and MEd courses whilst working there. I also completed Level 1 BSL (British Sign Language) in 2019 and Level 2 in 2020. I am secretary for the Leeds LOC, a fellow of HEA and have been a GOC panel member (EVP) since December 2018.
I had two articles published in Dispensing Optics in 2019 and one CET article published online in 2020. Currently, I am working on another piece, with a view to raise deaf awareness in optical practices.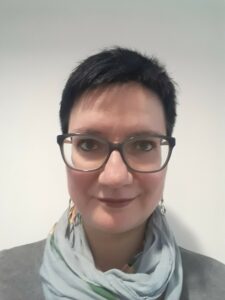 Paul Appleson
I qualified in 1988 gaining my MSc in 2001, with higher diplomas in Glaucoma (2011) and Therapeutics/Independent Prescribing (2013).
I have run my independent practice in Wetherby since 1999, setting up a community ophthalmology service there in 2016. I have also worked for Leeds Teaching Hospitals Trust since 1997, currently in the St James's Acute Referral Service.
I have been a member of Leeds LOC since 1996 serving two spells as chair and secretary.
I have been an examiner for the College since 2012, and in 2020 I was elected as Council member for the Yorkshire and Humber region.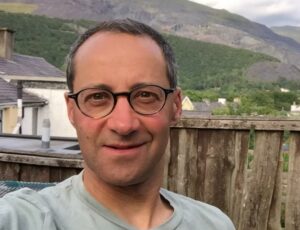 Anupa Patel
I have worked in a variety of sectors as an Optometrist for over 25 years including community, NHS and research. My current roles cover specialist clinics within the NHS in primary and secondary settings and community Optometry.
I completed the independent prescribing course in 2010, the diploma in Glaucoma in 2012 and a ILM coaching course via LOCSU in 2017. Diversifying my roles has provided greater insight in to the enhanced roles available for Optometrists.
My current role on the LOC committee involves supporting various sub committee groups , mainly enhanced services, education and connecting between LTHT and the LOC.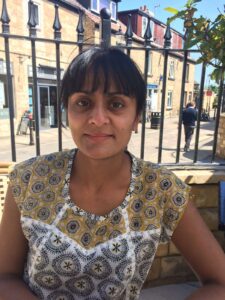 Meerat Gohlar
Meerat graduated from Aston University in 2016, and completed her Professional Certificate in Medical Retina and Professional Certificate in Glaucoma in 2017 and 2018, respectively. Meerat is a full-time resident Optometrist at a multiple practice, where she started her journey as a Pre-Registration Optometrist. Her clinical responsibilities include supervising Pre-Registration Optometrists and attending patient clinics.
Beyond the clinic Meerat actively pursues her interest in empowering future generation optometrists as a member of Faculty, and as a Lead STEP Mentor for Johnson and Johnson Vision Care. Her responsibilities involve organising fundraising events, delivering courses at the Institute and most recently hosting sessions virtually!
Meerat's appetite to positively influence the profession is further exemplified by her becoming an Assessor and Facilitator for Specsavers qualifications and events, and Vice Chair for her LOC. Her LOC role consists of supporting the LOC Chairs in organising committee meetings and representing the LOC in external meetings. She is also a content creator for the Leeds LOC social media pages, to help connect the LOC with local optometrists and dispensing opticians.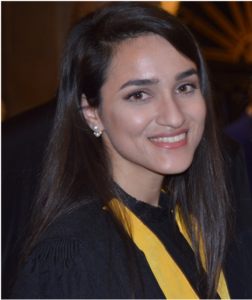 Aziz Qamar
I qualified as an Optometrist in 2004 having studied Optometry at UMIST before it merged with Manchester University.  I also hold Professional Certificate in Glaucoma and Higher Certificate in Glaucoma.
I work at an independent practice in Leeds and also work part time as a clinical supervisor at Bradford University.
I truly believe that Optometrists improve people's lives by making them see better and preserving their sight.
For the LOC I am part of the Communications team ensuring that the latest information is shared with our LOC members and maintaining an accurate and up to date website.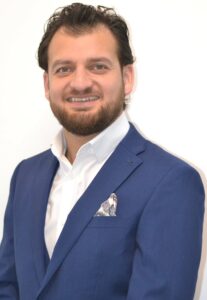 Jamal Shere
Habiba Bham
BSc MCOptom Prof Cert Glauc Higher Cert Glauc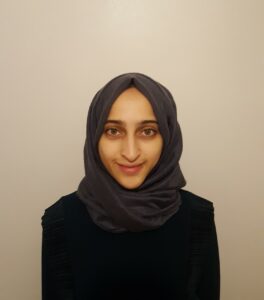 I am currently completing a PhD at the University of Bradford investigating the effects of glaucoma on suprathreshold visual function. Alongside research, I supervise optometry students in labs and clinics at the University and work part-time as a locum optometrist across West Yorkshire. Going forward, I have a particular interest in furthering my understanding of diagnosis and treatment of ocular pathologies. I have been a member of Leeds LOC since 2016 and my current role is within the communications and website development team.