Registration and Onboarding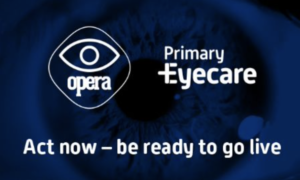 CONTRACTORS:
The go live date for the post cataract service for The Royal Berkshire Hospital is the 29th March 2021. If you have not yet received your onboarding invitation to Opera, you can start your Opera registration using this link
We ask for your support in registering and completing this process as soon as possible.
Practices will require the following information to onboard: 
Your DSPT certificate
Your GOS contract checklist
Your NHS standard contract checklist
These need to be in PDF format.  You will also need details of your indemnity insurance and your practice ODS code.
Mandatory requirements:
DBS Certificate
Safeguarding Certificates Level 2 for both adults and children
WOPEC Cataract Certificate (for practitioners providing or wishing to provide Independent Sector Cataract Post-Ops)
Recommended:
We recommend that practitioners upload any WOPEC certificate or certification of higher qualifications that they currently hold
Practitioners can request a free code to complete any online WOPEC module from their LOC here.
There is lots of information below to guide you through this process.
Registration/Onboarding Top Tips
A guide to the practice onboarding process can be found here.
Links to lots of useful onboarding resources including the onboarding webinar and help videos on completing your QIO NHS Standard contract and DSTP checklists can be found here.
We've put together some tips to help you avoid some common errors:
Practice Registrations
When you complete your Practice registration the initial onboarding login will be sent to the email address inputted as 'main contact email'. Please ensure that this email address is unique to the Practice that you are registering, and is correctly inputted without typos
Please ensure that you upload PDF documents only as the system will only accept this format
When uploading requested documents, please ensure that you provide the correct 'date' information. It should be the date printed on the document
Please note that the initial onboarding login is part of the registration process – this login will only allow you to add a Practitioner, NOT a non-clinical admin member of staff
To add a Practitioner use the 'Invite user to practice' option button and complete the information as prompted. Once the Practitioner has completed this process and gained access to Opera, the Practitioner can then invite non-clinical staff to gain access using the 'create an administrator' option
Practitioner Registrations
When registering as a practitioner, please again use a unique email address for yourself – do not use the email address utilised to complete the Practice registration
A practitioner only needs to onboard (complete the registration) once. After a Practitioner has been approved and received their Opera login, they can be added to other Practices they work at, by the practice themselves by using the 'add a user' functionality under the administration tab and entering their existing Opera login details
Ensure all documents are in PDF format and that the correct dates are being inputted
Throughout the registration process you will receive emails from optom.ers@nhs.net  Please do not reply to this email address, this account is not monitored and is an automated account built into the system only. Please also ensure you add this email address to your contacts list, so the emails do not end up in your junk and spam folders.
Video guides are available to support practices and practitioners with QiO requirements:
PERFORMERS:
Please check that your contractor has registered your practice for OPERA. Make sure you have all of the following ready in a PDF format to upload onto OPERA
DBS Certificate
Safeguarding Certificates Level 2 for both adults and children
WOPEC Cataract Certificate (for practitioners providing or wishing to provide Independent Sector Cataract Post-Ops)
If you need to complete the WOPEC cataract training, please request your course code here. 
Opera introduction webinars took place on 11 November and 25 November, and a video of the 25 November webinar is available here.