What we do
We provide extraordinary support and champion better eye care for people with learning disabilities and autism, many of whom have sight loss.
We provide specialist support, accommodation and eye care help for people with learning disabilities, autism and sight loss.
We don't underestimate people.
We encourage people with disabilities to challenge what they expect from life, from themselves and from wider society.
The people we support overcome huge barriers to achieve exciting new things every day – they challenge us all to think about what's possible and to rethink disability.
Our aim is that people we support are able to live ambitious lives and achieve things they never thought possible; whether that is forming more friendships and relationships, enjoying new experiences and activities or finding employment.
Our self-advocacy, influencing, supported employment and research programmes mean more people with disabilities are able to change attitudes, influence service provision and change policies towards people with disabilities.
Registered as The Royal School for the Blind, SeeAbility is one of the oldest disability charities in the UK and has pioneered specialist support for over 220 years.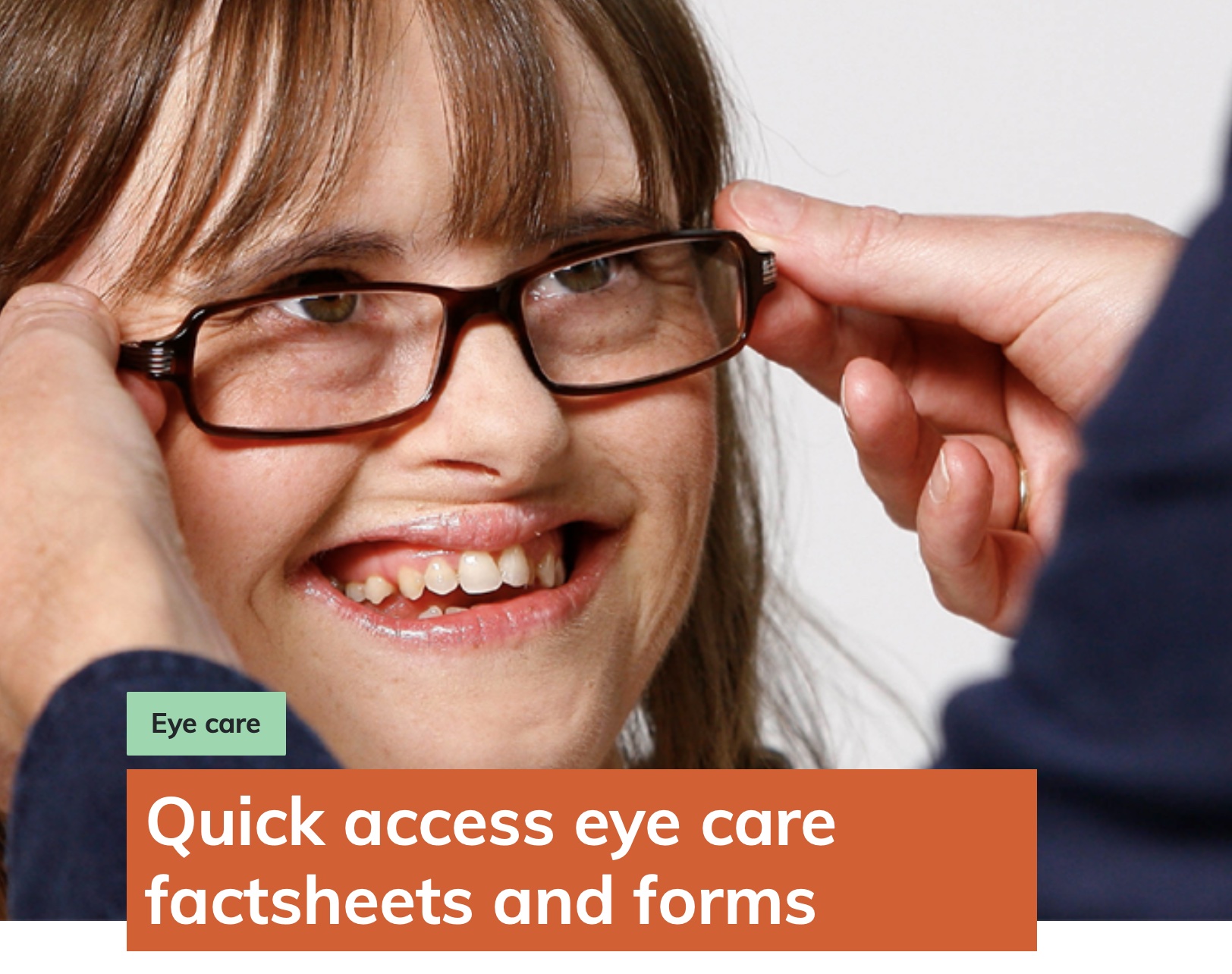 These are SeeAbility's most popular eye care factsheets and forms.
We have created this easy access page to help people with learning disabilities, families, supporters and eye care and learning disability professionals to find our resources.
More information about eye care for people with learning disabilities or autism.
Email our Eye Care Team if you have any questions: eyecare@seeability.org