Access to free PPE – update from DHSC
4 August 2020
PPE Portal: Phase 2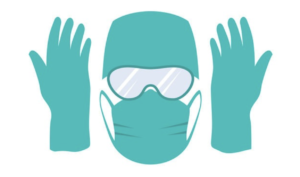 Healthcare providers can now order additional personal protective equipment (PPE) through the PPE Portal to top up their existing supplies for COVID-19.
The Department of Health and Social Care have previously invited GPs, residential care homes, domiciliary care providers and pharmacies to use the PPE Portal. They are now implementing the next phase of the rollout and are looking to add Optometrists and Dispensing Opticians to the PPE Portal throughout the week commencing Monday 17th August 2020 to order free PPE.
In order to receive an invitation to register with the portal and subsequently order PPE from it, contractors will need to have a NHS mail account. Please ensure that you have created this account by Wednesday 12th August so you can make use of the PPE Portal as soon as you are eligible.
NHS Mail Applications:
For a limited time, there is a more streamlined process for GOS contracting practices to obtain a NHS mail account which requires the completion of an online form found here
Creating a new account via this process is taking no more than 2 weeks, and the requirement to complete the DSPT toolkit has been deferred until September 2020. If you already have a NHS Mail account, please complete the online form if you haven't already done so to ensure your details are logged by DHSC – we will be receiving weekly updates of new accounts and will be using these lists to invite contractors to access the PPE Portal.
If you have any queries regarding the PPE Portal, please ring our Customer Service team on 0800 876 6802.