Chair
Jane Bell
Self-employed Optometrist
Living and working in Dorset, since 1980, I have been a member of Dorset LOC since 1990 and was Chair from 1994 to 2012.
With over 30 years experience in numerous different types of practices from hospital and health centre to independent practices.
I  have provided a Community Ophthalmology Service within a Medical Centre since February 2002.
Additionally, I have been awarded The College of Optometrists Diploma in Therapeutics, Additional Supply, in July 2006 & Independent Prescribing in July 2010.
Other positions:
Between 1997-2006, I was an examiner for the College of Optometrists from 1997-2006.
Since 2006, I have been an

AOP

councillor, and was elected as a Director in 2009.
Since January 2008, I have worked for the

LOC

Support Unit as an advisor since .
Since June 2014, I have Chaired the Wessex Local Eye Health Network since June 2014, which is a strategic role encompassing eye health issues across Hampshire & Dorset.
Members
---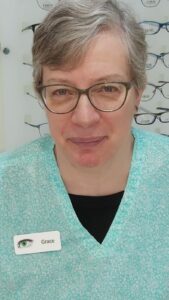 Grace Haine
Owner, Independent Practice
I am a qualified Dispensing Optician and have owned my own practice in Dorset since 2012.
For over 30 years, I have worked in optics for both independent and multiple practices.
I am very interested in seeing more of a shared care role being developed in areas outside of Bournemouth and Poole, as the outskirts of the county can feel isolated to work in.
---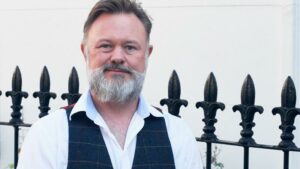 Chris Newall
Director of Specsavers in Bridport, Dorset
I qualified as on Optometrist in 1991.  I have been a member of Dorset LOC since 2006, serving as Chair from 2012 to 2017. Also I work closely with Dorset CCG and was LOC representative on Dorset Eye Health Network.
During my time as an Optometrist, I have enjoyed varied clinical roles from Hospital optometry, laser refractive surgery and community practice.
I have been a LOCSU Commissioning Lead since 2014 and am a member of Specsavers Professional Leadership Council.
Also, I have also completed the WOPEC postgraduate qualification in Leadership skills.
---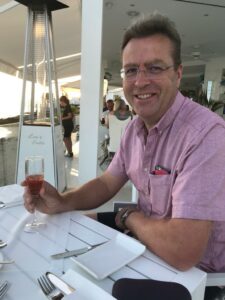 Ian Underwood
Partner, Perry Optometrists
After graduating in 1986 from City University, I completed my pre-reg with Melson Wingate.
Since then, I have worked in all types of practice, as a locum, until 2000 when he became a partner at Perry Optometrists.
In practice, I have a keen interest in the shared care schemes and also specialises in Colorimetry and reading difficulties.
I have been a member of the LOC since 1990 and Treasurer between 1993-2019.
---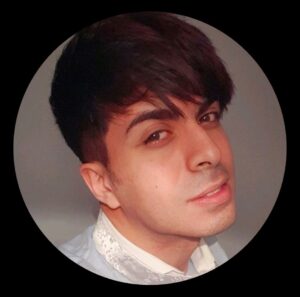 Dorset LOC, Treasurer
Ali Yasen  BSc (Hons)
BSc (Hons)  Optometry, BSc (Hons) Biomedical Sciences, MCOptom, MBCLA
After fully qualifying in 2020, I have been working in an independent practise as the sole optometrist, where I specialise in myopia management, complex contact lens fitting and dry eye disease.
For the past 7 years, I have been working within optics, mainly in multiples. I have previous experience in pharmacy and Biomedical Sciences.
At university in City, University of London, I ran the Optometry Society, was Programme Representative, set up a Student Support System and was Chair of the Students Union for the university. Through these roles I developed a nationwide network of students and pre-registration trainees within optics and regularly check in with them.
I served on the AOP Council for two years (2017-2019) as the Student and Pre-Registration Council Member, and served on the Policy Committee throughout, where I participated in the GOC's Educational Strategic Review as well as helped inform guidance to the DVLA on driving standards. I further expanded my network and also developed a knowledge of the workings of the industry. My aim is to build on this through the LOC to help streamline local services and communication with our colleagues in secondary care.