Paul Cottrell (Chair)
Ellen Windsor-Crewe (Secretary)
I've been on the LOC committee since 2009 and I have worked in optics since 1996, I qualified as a Dispensing Optician in 2005 and became a partner in an independent practice where I live in 2006. In 2016 I became the sole owner of the practice, juggling work and family life can be hectic but it is great being part of a friendly local community both for work and home life.
Carina Gerrard ( Treasurer)
Kelly Nixon ( Education co-ordinator)
I have worked in optics since 2003 and been a qualified DO since 2018. I have worked for Jane Smellie Opticians, Whitchurch since 2007. My current role in the practice is DO and Business Manager.  I have been a member of the LOC for over 2 years. My current role for the LOC is arranging CET and Education events.  In my spare time I enjoy live music and spinning.
Rizwan Makda (Member)
I qualified as a CLO in 2009 in Leicester and moved to the West Midlands/Shropshire region in 2014 to become a partner at Specsavers Telford,  later opening a second store in Newport Shropshire. I enjoy all aspects of running 2 busy practises in particular the supervision and development of trainee Optometrists, DOs and CLOS. I am also an ABDO examiner.
In my spare time I enjoy spending time with my family and following Leicester City football club. 
I have been on the LOC for a few years and am keen on contributing further in years to come from a contractor, franchisee and DO/CLO point of view.
Ian Milne ( Member)
Gareth Hardcastle ( Member)
I have been a qualified Optometrist since 2002 and have been working in Shrewsbury since 2006 after taking over the running of Shrewsbury Optometry with my wife Jenny. For over 10 years I undertook clinics at both Royal Shrewsbury Hospital and Princess Royal Hospital carrying out paediatric and complex contact lens fitting services. I have been a member of the LOC for three years and enjoy being involved in the various roles the committee undertakes. I have three children, and enjoy adventure racing and mountaineering.
David Parkinson ( Member)
David Parkinson, qualified Optometrist since October 1988. I have worked in Shrewsbury since 1995, principally at Vision Express, which is where I am presently practising. For 2 years, May 2014 to April 2016 I was Clinical Manager of the Shropshire Diabetic Eye Screening Programme, based at the Royal Shrewsbury Hospital. During this time I gained a great deal of experience working alongside the Ophthalmology Dept. Professionally I have a keen interest in Glaucoma, especially the role that OCT will play in the diagnosis and management of the condition. I have been married for 25years, have no kids and one cat. I am a follower of all sports, particularly football. I like walking, indoor rowing and the red wines of Burgundy!
Nav Kohli ( Member)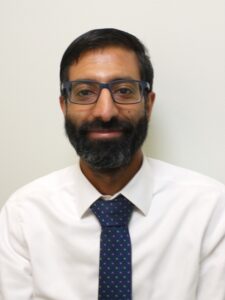 Satinder Sidhu ( Member)
Following studies at Manchester, I qualified as an Optometrist in 2011. Upon returning to Shropshire, I spent the following 5yrs building my experience and knowledge in community optometry. Following this I joined on as Optom partner at my practice and have continued to learn more about all aspects of Optometric practice. Having attended many great Shropshire LOC events over the past decade, I decided to join as general committee member in 2020. It's been very rewarding helping give a little back to optics, seeing the hard work of all the LOC members has been humbling!
Jagdeep Singh ( Member)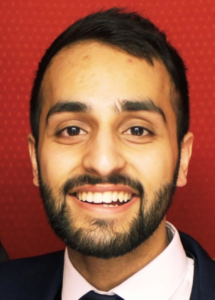 I qualified as an Optometrist in 2016 and have been working in Shropshire since 2015 initially as a Resident Optometrist and now as a Locum. I am a Specialist Optometrist at Royal Shrewsbury Hospital and am involved in Medical Retina, Intravitreal Injection, YAG Laser and Urgent Eye clinics. I also work as a Medical Retina Optometrist for SpaMedica, across various sites in the UK. In addition, to this I am a Clinical Governance and Performance Lead for Primary Eyecare Services in Staffordshire and Cheshire and Merseyside. I am also a Council Member for the College of Optometrists in the West Midlands. I am passionate about extended services in primary care and have completed higher qualifications in Glaucoma, Medical Retina and Independent Prescribing.