National Eye Health Week – 20 to 26 September 2021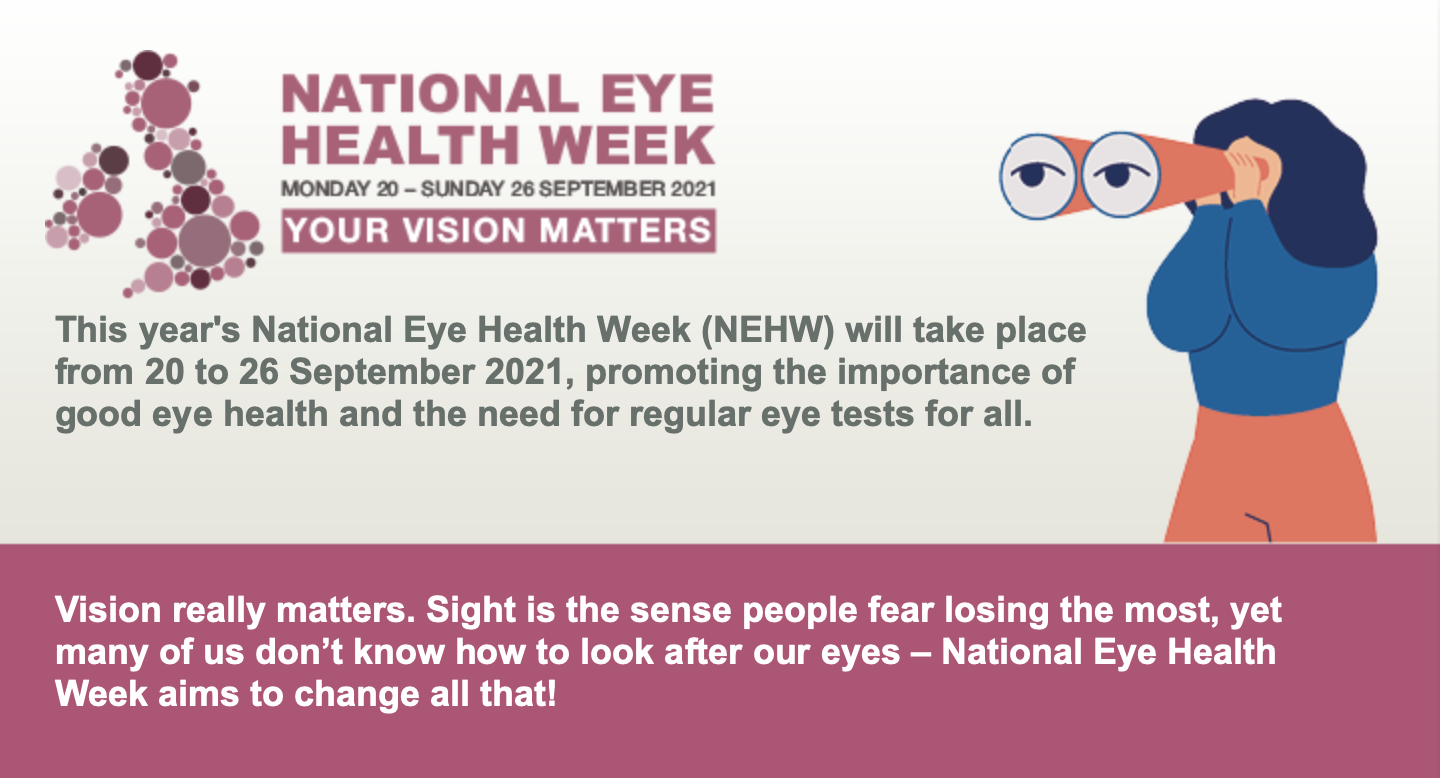 Eye Health UK announced National Eye Health Week 2021 (NEHW) will run from 20 to 26 September.
The Week will aim to raise the profile of optics as it encourages the public to be 'eye aware' with a series of initiatives inspiring greater up-take of routine sight tests and highlighting the role healthy lifestyles play in preventing avoidable sight loss.
Despite the obvious challenges of 2020, last year's campaign raised optics up the public health agenda with Google searches around 'eye health' peaking during the Week – up more than 20 per cent on the next highest point in the year.
NEHW 2020 was also effective in motivating behaviour change. According to independent consumer research, three quarters (74%) of those who saw, heard or read advice about eye health during the Week said it had prompted them to act when it comes to looking after their vision and eye health.[1]
David Cartwright, chair of Eye Health UK said: "National Eye Health Week is an important occasion for optics and has huge potential for the sector to come together to create a premier health event. We're urging everyone with an interest in vision and eye health to get involved. The Week is a great platform for public health promotion that can benefit us all."
Anyone interested in getting involved can register via the website. Supporters are kept up to date with regular bulletins to their inbox and free supporter resources.
The charity is also looking for strategic partners to help expand its range of health promotion resources and turn up the volume on generic eye health messages across traditional and social media.